Shuri Network Alumni: the Impact of Fellowship Programme – in partnership with The Shuri Network
Explore the profound influence the fellowship has had on individuals and the wider community in this engaging session dedicated to the Shuri Network Alumni Fellowship Programme. Hear firsthand experiences from fellows and discover the impact of the program. Join us to actively shape the future of the fellowship, as we collectively explore ways to make it better, bigger, and stronger. We invite current fellows, alumni, and individuals interested in getting involved to join us in this collaborative journey.
Chair: TBC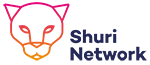 Adjoa Nsiah Jennings
Shuri Network Digital Nurse Fellow
Adjoa is Digital Educator at Saint Francis Hospice, specialising in technology enhanced education and digital transformation. A qualified Nurse and Health Visitor, she is also an experienced Programme Lead and Action Learning Set Facilitator. Adjoa is a proud alumnus of the Shuri Network's Digital Fellowship and is due to complete the Digital Healthcare Leadership Programme (DHLP) this summer.
Eddie Olla
Chief Digital Officer, Coventry and Warwickshire ICB
Eddie joined the National Health Service (NHS) in 1988 and has worked as a clinician in secondary and primary care sectors. Eddie moved into the IT sector utilising his clinical knowledge and skills which has proved valuable in helping organisations to improve patient experience and increase the quality of care.
As a non-practicing clinician and digital expert, Eddie is enthusiastic about innovative technologies and their application in Healthcare. Eddie believes that clinicians have a key role to play in the delivery of digital, interoperable electronic health records, artificial intelligence and population health management.
Eddie is a graduate of the NHS Leadership Academy Executive Directors programme and is passionate about equality, diversity and inclusion to address healthcare inequalities for patients and championing equality for all staff.
Bisi Soledolu
Project Manager – Shuri Network & Senior Manager for Nursing Professional Development
Bisi is a dual qualified Nurse and Midwife, certified Project Manager and Quality, Service, Improvement and Redesign Practitioner. As part of her commitment to Equality, Diversity and Inclusion she supports the Shuri Network leading on the innovative Shuri Network Digital Fellowship Programme supporting women interested in Digital health.
Danielle Oum
Chair – Coventry and Warwickshire Integrated Care System
Danielle has a strong leadership background in strategic development, stakeholder engagement and transformational change spanning the public, private and voluntary sectors. In addition to her role as Chair for Coventry and Warwickshire ICB, she is also the Chair of Audit at Healthwatch England.
Previously Danielle has held the positions of Chair at Birmingham and Solihull Mental Health Foundation Trust, Chair at Walsall Healthcare NHS Trust, Healthwatch Birmingham and Solihull, Dudley and Walsall Mental Health Partnership NHS Trust and Walsall Housing Group.
Danielle is committed to tackling inequalities and excited by the potential of ICSs to improve health services and promote healthy lives for the whole of the populations they serve.
Michelle Lee
Midwife – Whittington Health
Chair
July 28 @ 12:20
Adjoa Nsiah Jennings, Bisi Soledolu, Danielle Oum, Eddie Olla, Michelle Lee