About us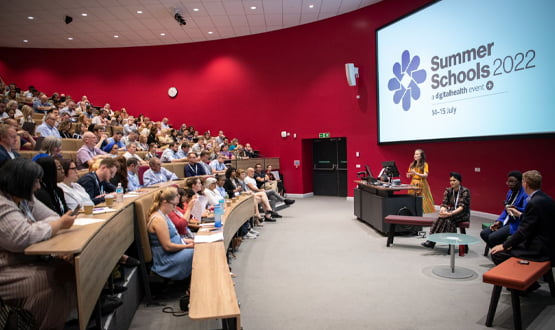 Digital Health Summer Schools is the most popular and friendly NHS IT leadership event of the year, returning 27-28 July 2023, at the University of Birmingham.
The event is dedicated to CCIOs, CIOs and CNIOs, together with all current and aspiring digital health leaders. Summer Schools will explore the evolving challenges of being an effective digital leader in the NHS and the different dimensions of leadership roles.
The event will provide the opportunity to network and reflect on what it means to lead on digital, explore how roles have evolved and debate what support leaders now need.
You will enjoy two-days of CPD-accredited content, rewarding education, networking, and best practice exchange, and have a unique opportunity to learn from the very best digital health leaders from across the UK.
Delegates are also invited to join us on Wednesday 26 July for an pre-event evening social.
Organised by Digital Health the leading publisher, intelligence provider, host of Digital Health Networks the UK's largest health IT community, and organiser of Digital Health Rewired the leading trade show in the sector.
Summer Schools is exclusively available for members of Digital Health Networks.