DIGITAL AHP & PHARMACY BURSARY PROGRAMME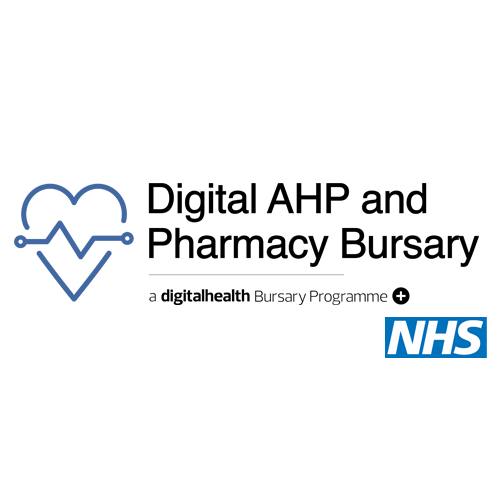 Digital Health is pleased to announce 10 bursary places available to digital AHP and pharmacy leaders across the UK, to encourage and facilitate diverse representation and attendance at Digital Health Summer Schools 2023.
This bursary programme will cover the costs of 10 digital AHPs, pharmacists and pharmacy technicians attending Summer Schools 2023 and has been created to help identity, promote and support future digital AHP and pharmacy leaders and future talent in the UK health informatics and digital health sector.
All applicants will be notified of the outcome week commencing 5 June 2023.
The programme is open to AHPs, pharmacists and pharmacy technicians UK-wide and will include:
A place at the Digital Health Summer Schools, which includes two-days access to the event, accommodation, and an evening social.
A reception evening on 26 July 2023 (Summer Schools pre-event).
Dedicated sessions at Summer Schools 27-28 July 2023 for AHP and pharmacy leaders