Exploring key differences in the CDIO-role between ICBs and Trusts – in partnership with NHS Providers
Twelve-months on from the formation of ICBs, what are the key learnings from those delivering digital at system level, and what are the reflections from those working within partner trusts? What are the key differences between the CDIO roles, and how can they best work together to deliver better outcomes for patients, staff and their wider populations? How can ICBs genuinely add value, and avoid duplicating or performance managing constituent organisations? What does it mean to be a "system convener" on digital?
Chair: Jon Hoeksma, CEO – Digital Health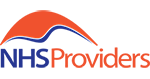 Polly Bishop
Interim CIO – SE London ICB
Polly is a leader in digitally enabled strategy and transformation, with over 25 years experience in consulting and healthcare. At NHSX, she led national digital citizen services including the NHS App and NHS website. She now works as an independent consultant and interim CDIO with ICSs and other healthcare organisations.
Deborah El-Sayed
Bristol, North Somerset and South Gloucestershire ICB
Deborah El-Sayed has been appointed to the role of Director of Transformation and Chief Digital Information Officer for the Bristol, North Somerset and South Gloucestershire (BNSSG) Integrated Care Board.
Deborah's career spans over 30 years in the NHS, incorporating primary, secondary, mental health and learning disability services. She has been Director of Transformation for the BNSSG Clinical Commissioning Group since 2017 and has held system responsibility for digital, mental health and integrated care. This has included system leadership in establishing our Locality Partnerships, and forging international and local partnerships to support a focus on place-based care.
Prior to joining BNSSG, Deborah held a range of national positions including the Director of Digital at NHS England, where she led a diverse portfolio of national services including the NHS Pathways clinical triage system, NHS.uk and electronic referral services. She has been responsible for the production and implementation of NHS data standards, and the design and delivery of national digital systems including NHS 111 online. She also initiated the national digital inclusion programme.
Deborah is passionate about democratising healthcare and ensuring that people's experiences shape health and care provision across BNSSG. As a committed humanitarian, she has been a Trustee of the British Red Cross since 2016.
Shauna McMahon
Group CIO – Northern Lincolnshire and Goole NHS FT and Hull University Teaching Hospitals NHS Trust
Shauna is currently the Chief Information Officer & Executive Board member at Northern Lincolnshire & Goole NHS Foundation Trust (NLaG). She has over 15 yrs. experience working in the Canadian Healthcare system. She relocated to the UK in late 2015 to join Frimley Health as their CIO and then went on to be a Partner in Digital Transformation Consulting at South Central & West CSU. The role she held before coming to the UK was Director of Technology & Infrastructure Renewal at a District Health Authority in Canada. In this role she provided leadership for IT infrastructure, facility planning & all construction, commercial leasing, capital planning and clinical engineering across 8 hospitals and 26 community health care centres. Shauna is passionate about the positive impact effective digital transformation can have in the health and care system. As a leader she is grounded in the belief that healthy relationships with people are key to success, in combination with a positive attitude to lead and coach teams to achieve and exceed results and targeted deliverables. This in combination with attention to continuous learning she believes are critical components of being a successful Leader.
Steve Chiltern
Chief Digital Officer – UHB & Chair – Birmingham and Solihull Integrated Care System Digital Board
Sarah Jensen
Chief Information Officer – Barts Health NHS Trust
Maggie Steward
Policy and Projects Officer, NHS Providers
Chair
Jon Hoeksma
CEO – Digital Health
Jon is the founder and CEO of Digital Health, the health IT B2B news, research and events publisher and professional networks specialist. He previously co-founded and edited eHealth Insider, and is a leading journalist, commentator and thought leader on UK health IT. In 2014 he led the trade sale of eHealth insider to Informa Plc.
Achievements of note include: founding the UK CCIO movement, from launch of CCIO campaign in 2011 to development and growth of CCIO Networks and community; the development of Digital Health Networks – centred on CCIO and CIO Networks – as the leading independent online best practice community of NHS IT professionals – 5,000+ members as of November 2020; plus growing Digital Health Summer Schools into the premier health IT leadership event in UK; and launching Digital Health Rewired in March 2019 as the most dynamic and compelling Expo in digital health space.
July 28 @ 10:10
Deborah El-Sayed, Maggie Steward, Polly Bishop, Shauna McMahon