Masterclass: the impact of modern digital communications on patient flow – supported by Salesforce
The management of patient flow through the healthcare system continues to be a key challenge for the majority of NHS organisations. We will discuss how the adoption of modern methods of digital communications could help to break down the communication barriers between organisations and key stakeholders including the patient and their family or advocates. We will consider how an engagement led approach could impact on difficult areas such as complex discharge management, ensuring that all parties have a shared view of the timeline to discharge and the real-time progress towards the expected discharge date.
Chair: Jon Hoeksma, CEO, Digital Health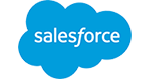 Lisa Emery
Chief Transformation, Innovation and Digital Officer – NHS Sussex
Lisa has been CIO at the Royal Marsden since August 2018, overseeing a comprehensive programme of digital transformation, having previously been CIO at West Hertfordshire Hospitals NHS Trust from 2014. She started her career in the NHS as a Biomedical Scientist (Microbiology) before moving into a variety of technology roles within healthcare, including a stint in Dubai.
Lisa is currently Chair of both the London CIO Council and the Digital Health CIO Advisory Panel.
Richard Boyd
EMEA Health Enterprise Architect, Public Sector – Salesforce
Richard Samuel
Deputy Director of Innovation, Digital Care Models, NHS England
Jane Tyacke
Director of Strategy & Business Development – Salesforce
Jane Tyacke, Director of Strategy, Public Sector Healthcare, Salesforce
Jane is a highly skilled and motivated healthcare consultant with over twenty-five years of experience gained working within both public and private health sectors. Jane has worked on a wide variety of high-profile projects and programmes, delivering innovative business solutions and process improvements to healthcare clients. Jane worked directly for NHS Trusts, major private sector healthcare providers, and leading suppliers of healthcare IT solutions before building a highly successful consulting career.
Chair
Jon Hoeksma
CEO, Digital Health
Jon is the founder and CEO of Digital Health, the health IT B2B news, research and events publisher and professional networks specialist. He previously co-founded and edited eHealth Insider, and is a leading journalist, commentator and thought leader on UK health IT. In 2014 he led the trade sale of eHealth insider to Informa Plc.
Achievements of note include: founding the UK CCIO movement, from launch of CCIO campaign in 2011 to development and growth of CCIO Networks and community; the development of Digital Health Networks – centred on CCIO and CIO Networks – as the leading independent online best practice community of NHS IT professionals – 5,000+ members as of November 2020; plus growing Digital Health Summer Schools into the premier health IT leadership event in UK; and launching Digital Health Rewired in March 2019 as the most dynamic and compelling Expo in digital health space.
July 28 @ 14:20
Jane Tyacke, Lisa Emery, Richard Boyd, Richard Samuel