Masterclass: all fishing in the same pond? – resources, where to get them! – supported by CereCore
Digital, data and technology professionals are in high demand across all sectors of the economy no more so than in the NHS. This session will focus on sharing good practice and understanding the challenges that exist in fulfilling the need for specialist skillsets in order to meet current and future digital transformation ambitions.
Chair: Daniel Eyre, Regional Vice President, Business Development CereCore International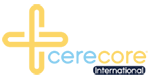 Dawn Greaves
Digital Programme Manager – West Yorkshire and Harrogate Health and Care Partnership
Ramandeep Kaur
CCIO – University Hospitals of Northamptonshire
I am an enthusiastic individual, who is passionate about digital transformation and innovation, united digital clinical leadership, patient safety and raising the profile of digital pharmacy. My passion stems from my first role as an EPMA Pharmacist in 2014 and I am currently the Group Chief Clinical Information Officer at University Hospitals of Northamptonshire. I have completed the Digital Health.London Pioneer Fellowship Programme and Cohort 4 of the NHS Digital Health Leadership Academy. I am proud to currently be co Vice Chair of the CCIO Digital Health Network, a member of the Faculty of Clinical Informatics, RPS, Shuri Network & UKCPA.
Peter White
CNIO – Alder Hey Children's NHS FT
Peter is Alder Hey NHS Foundation Trust first CNIO; a senior nurse working with the clinical, iDigital and Innovation teams. Having close working relationship with clinical staff to ensure they have access to the best digital solutions, Peter is transforming the way nurses deliver care for children and young people. Peter takes an active lead on nursing informatics, utilising data to improve patient care, safety and experience. Peter is the chair for the UK Meditech User Group as well as an active member of the North West Digital Nurse, AHP and Midwifery Network. As the first specialist hospital in Europe to achieve HIMSS Stage 7, Alder Hey is at the forefront of digital innovation and implementation.
Chair
Daniel Eyre
Regional Vice President, Business Development CereCore International 
July 28 @ 12:20
Dawn Greaves, Peter White, Ramandeep Kaur